How we produce IP68 Inground Lamp to meet a government project
We develop a new model of underground led linear light IP68 from early this year 2018.
According to requirements of customer, we'd make it IP67-IP68 waterproof ability because the lamps will be used in the roads of a Governmental landscaping project.
The roads will be purling by watering carts 2-3 times each day. And there will be a lot of raining at summer time.
Moreover, there will be cars approx. 4000KG rolling onto the lamps.
We are designing the lamp with 0.5cm thickness pure aluminum fixture and lamp main body, 12mm * 2pcs tempered glass is glued onto the lamp groove.
The aluminum PCB led lamp strip with 43 watt fixed at the bottom and the connecting cable designed with waterproof outlet at the backside. The end caps at two sides is sound sealed by glue.
Picture.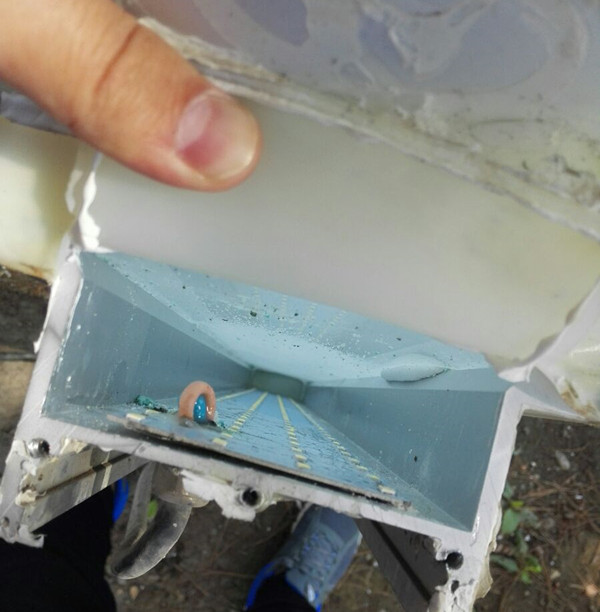 When we make sample test of lighting and waterproof, we find the lighting effect is very good because we use so many SMD on the strip and there is no dark spots. But not very good at waterproof features.
The lamp has a big space inside between the tempered glass and led strips, temperature difference produces water droplets or sweating. The droplets may ruin the LEDs on PCB and caused lamp damage.
In order to not cause this damage so we have to think over for an amendment. As our technicians discuss and by my advice translated from customer, finally we make it like this:
Put the LED strip upside and small space up to the glass, filled the space all with silicone, and design more LEDs on the strip to eliminate dark spots because it is so close to tempered glass.
The end caps are glued not so tightly because the big space below the strips is till big which can hold some water inside and avoid air pressure difference caused by tight airtight damage the lamp.
Picture.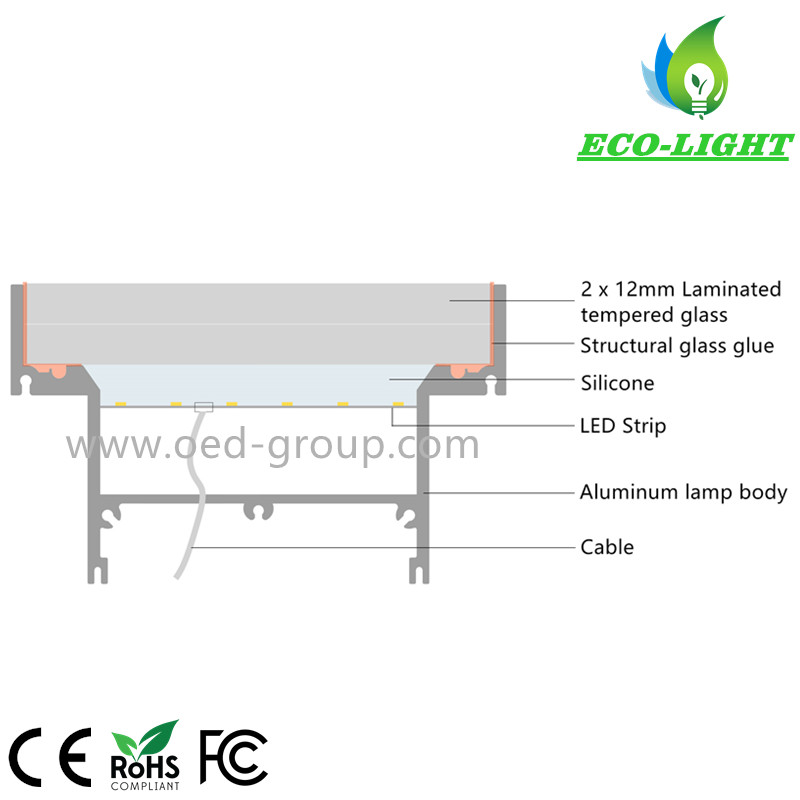 After one week testing into the water tank, the lamp keep working properly and customer is very satisfied with our items and help us to win the order valued approx. USD900,000. Photos of finished item and the project show: